Our 21 Day Adventure started in Nairobi..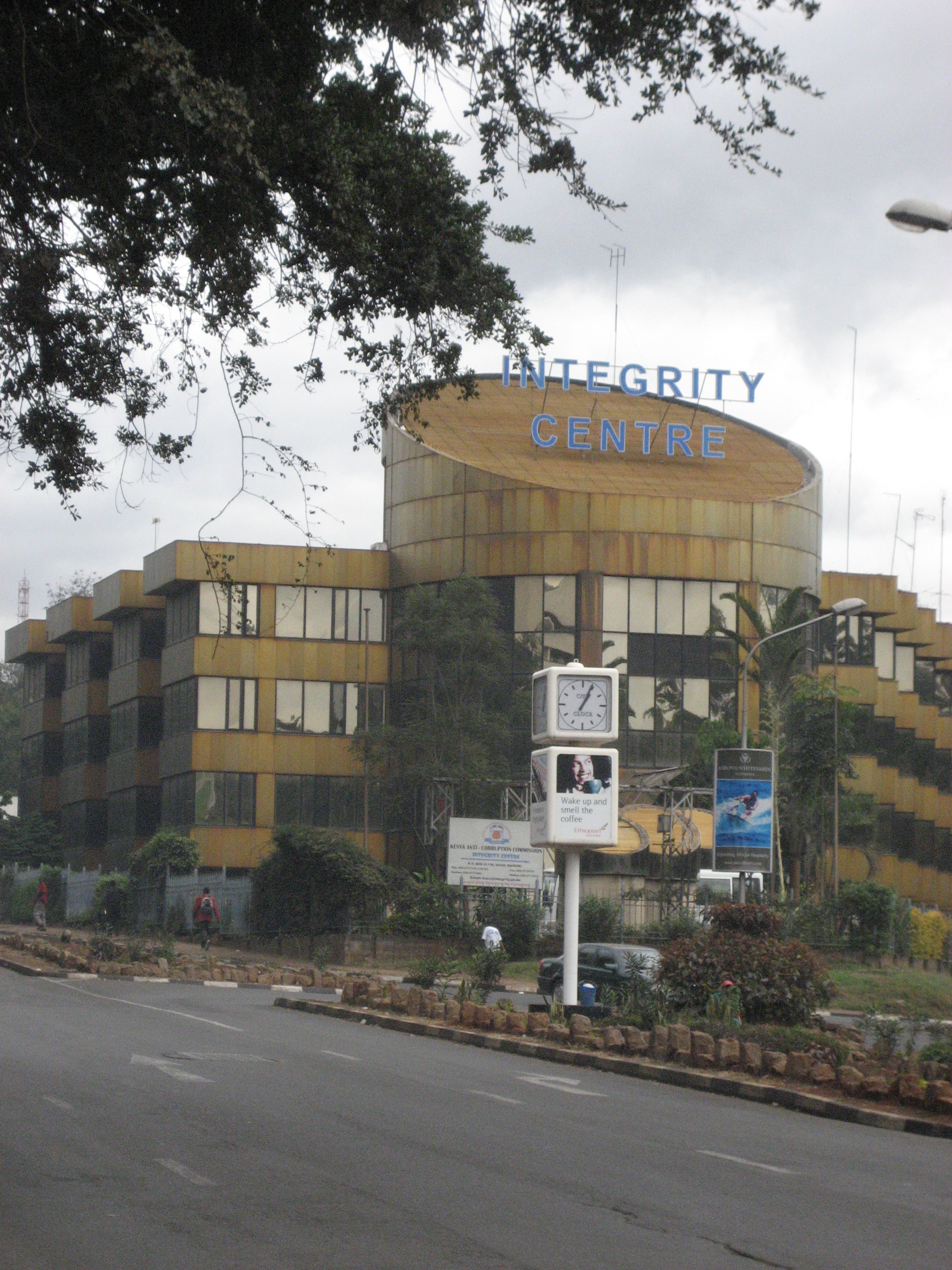 This is the "Integrity Center" where you can rat out government corruption.
The Kenyans all kind of laugh at the whole idea - and how many have read Orwell? They live with so much government corruption they treat it like the weather.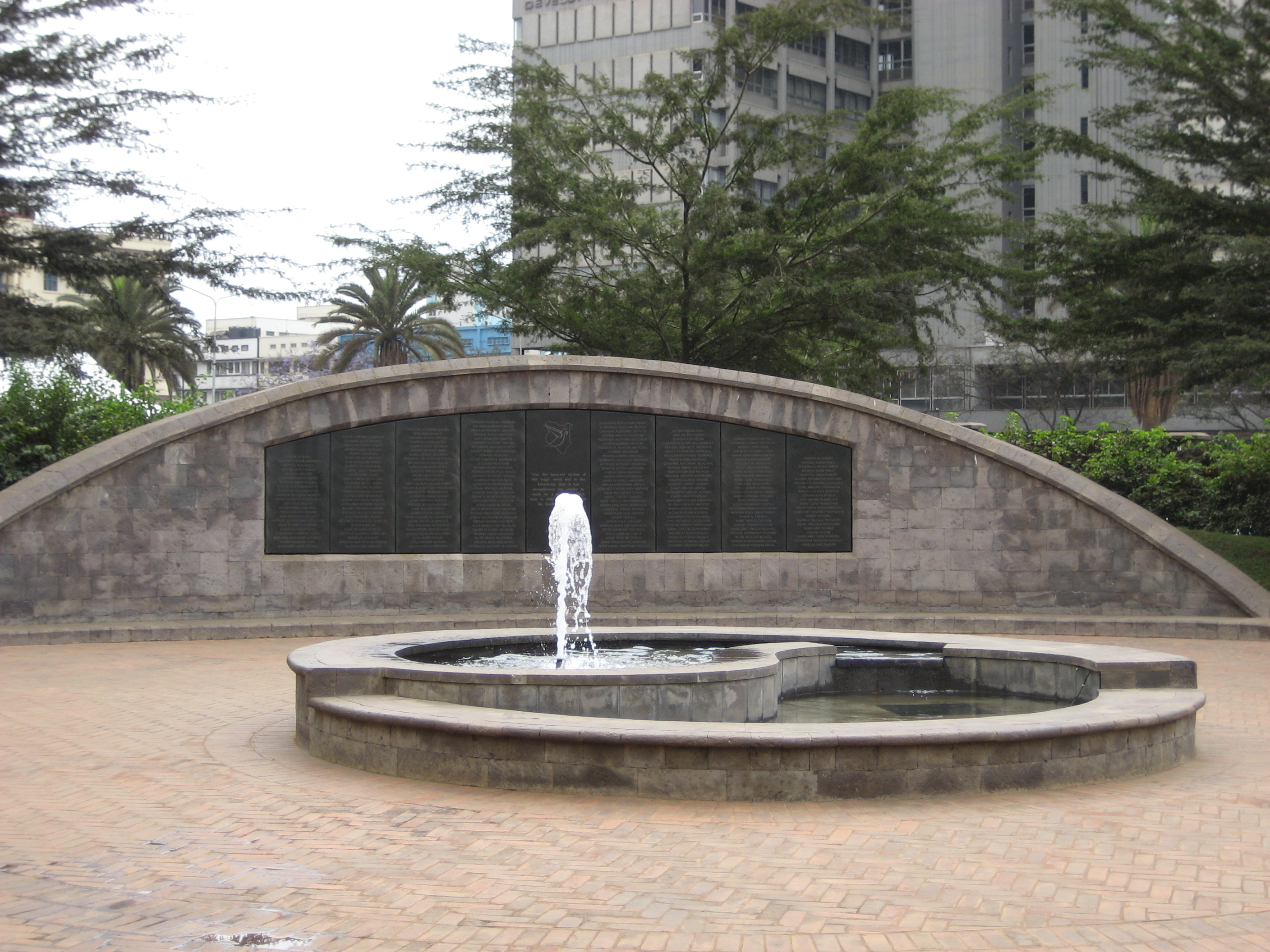 Downtown Nairobi is like downtown in any large city. This is the memorial for the US Embassy attacked by Al Queda
All of Nairobi smells like burnt and burning wood because so many of the poor who live in "non permanent" housing have no running water or power. They have a problem with "flying toilets" (bags full of human waste that are tossed outside because of a lack of sanatation in the slums). Also, homemade charcoal is for sale in big bags on the side of the road.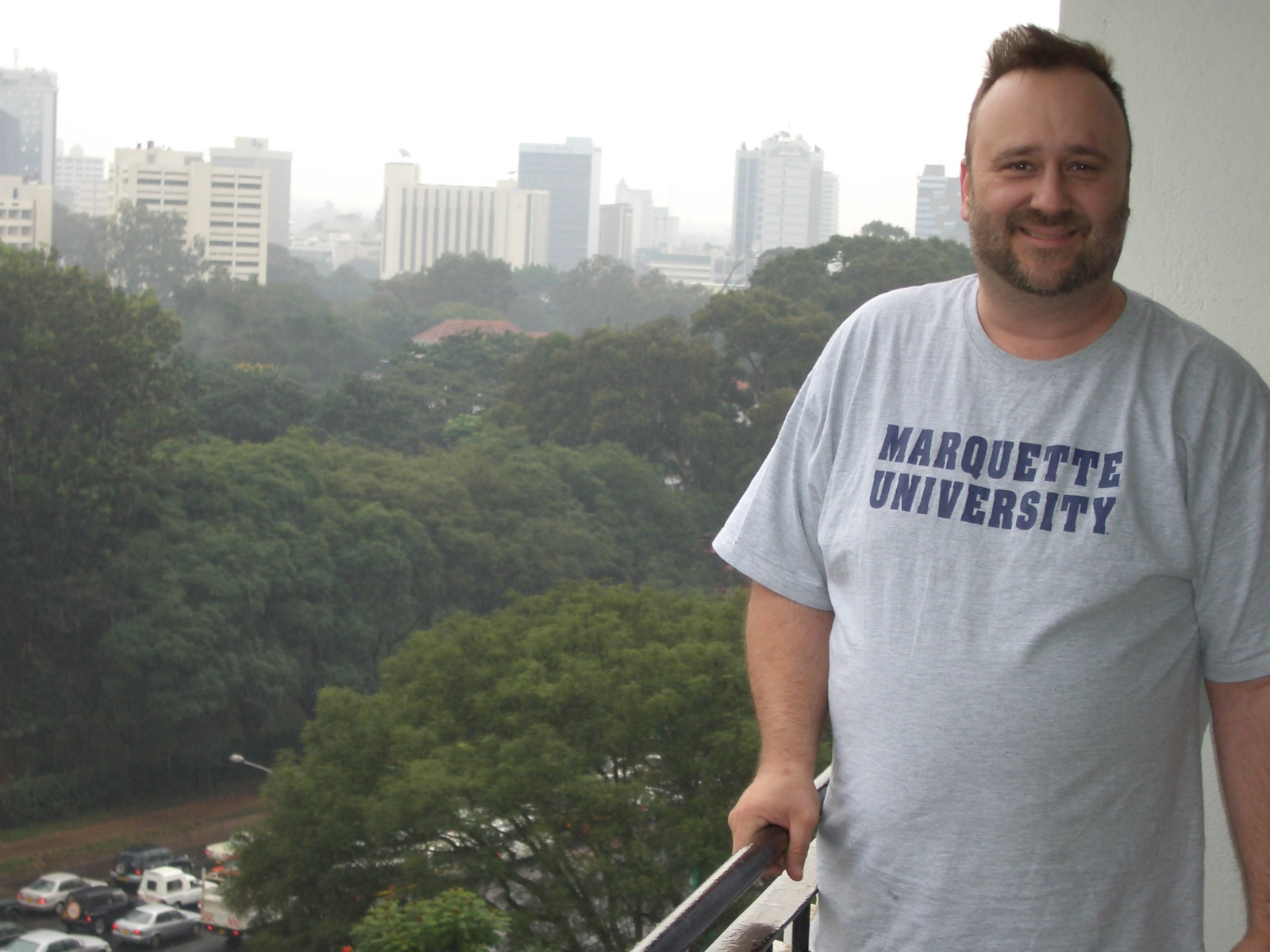 This is the view from the Panafric hotel.
The Giraffe Center in Karen (a suburb of Nairobi) has giraffes you can feed, hug and kiss.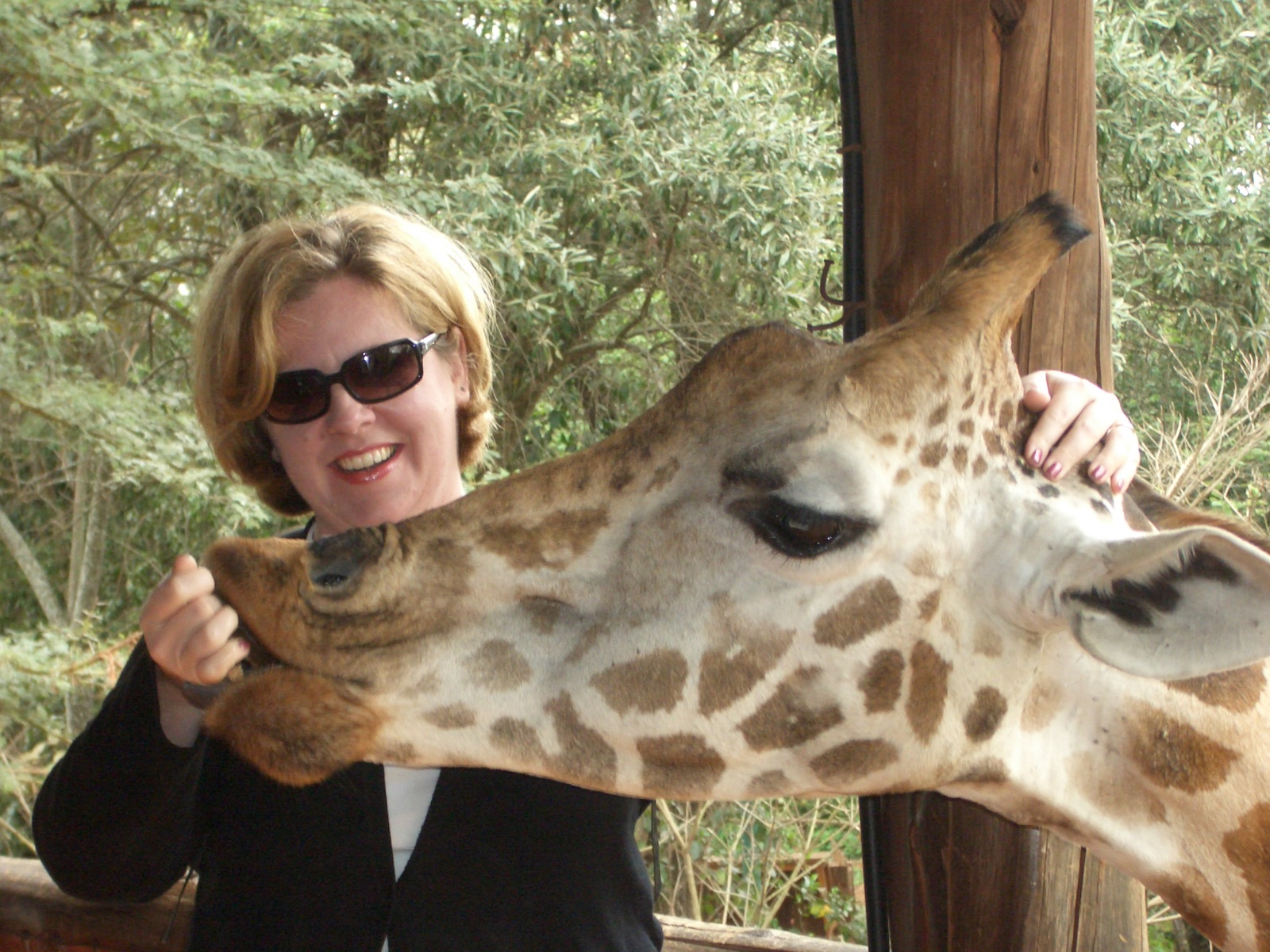 Kimberly's dream of going to Africa and getting up close and personal with a giraffe comes true.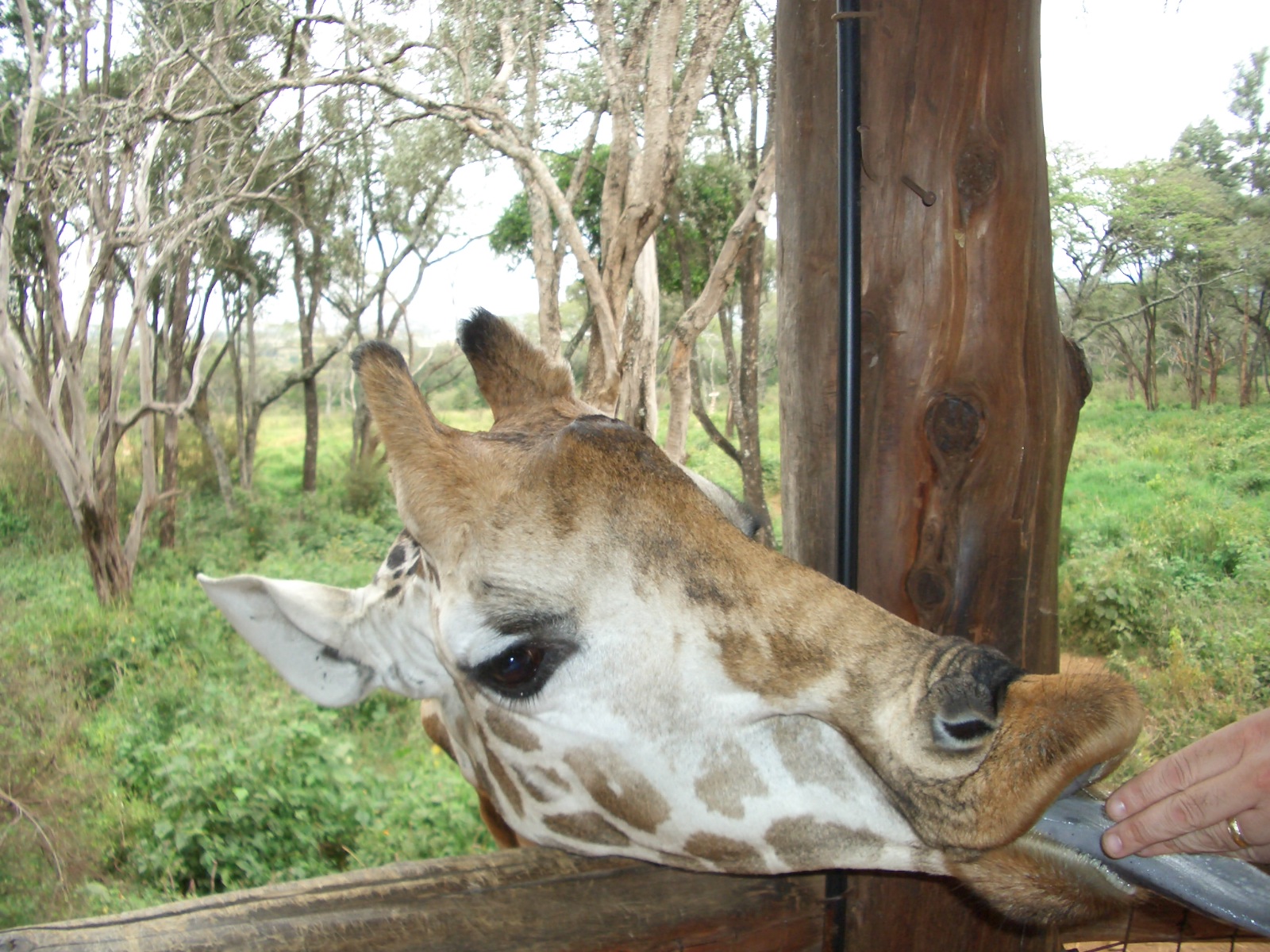 They got some long tongues!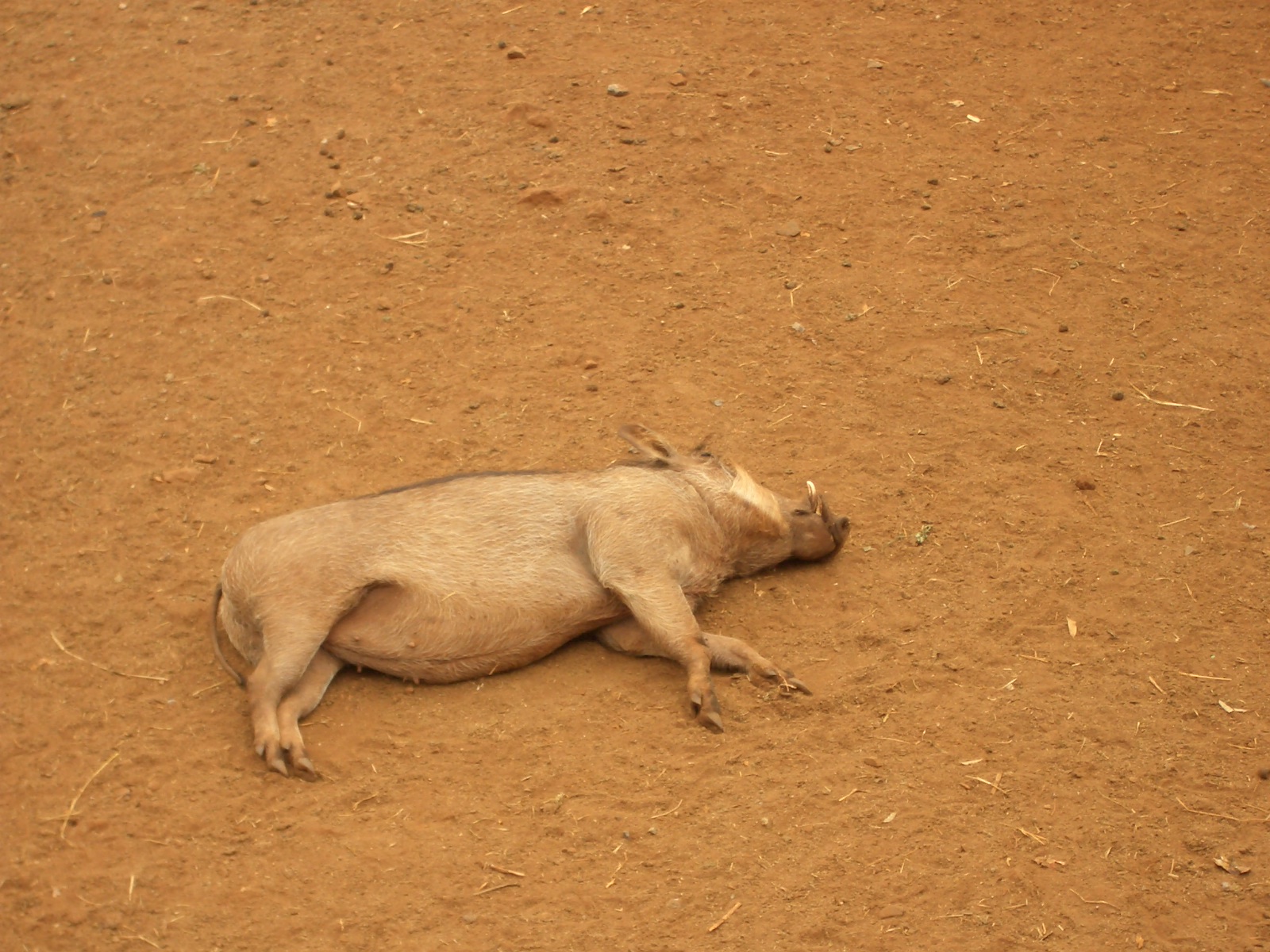 This warthog looks like our dog Maggie.
This is the Giraffe Manor -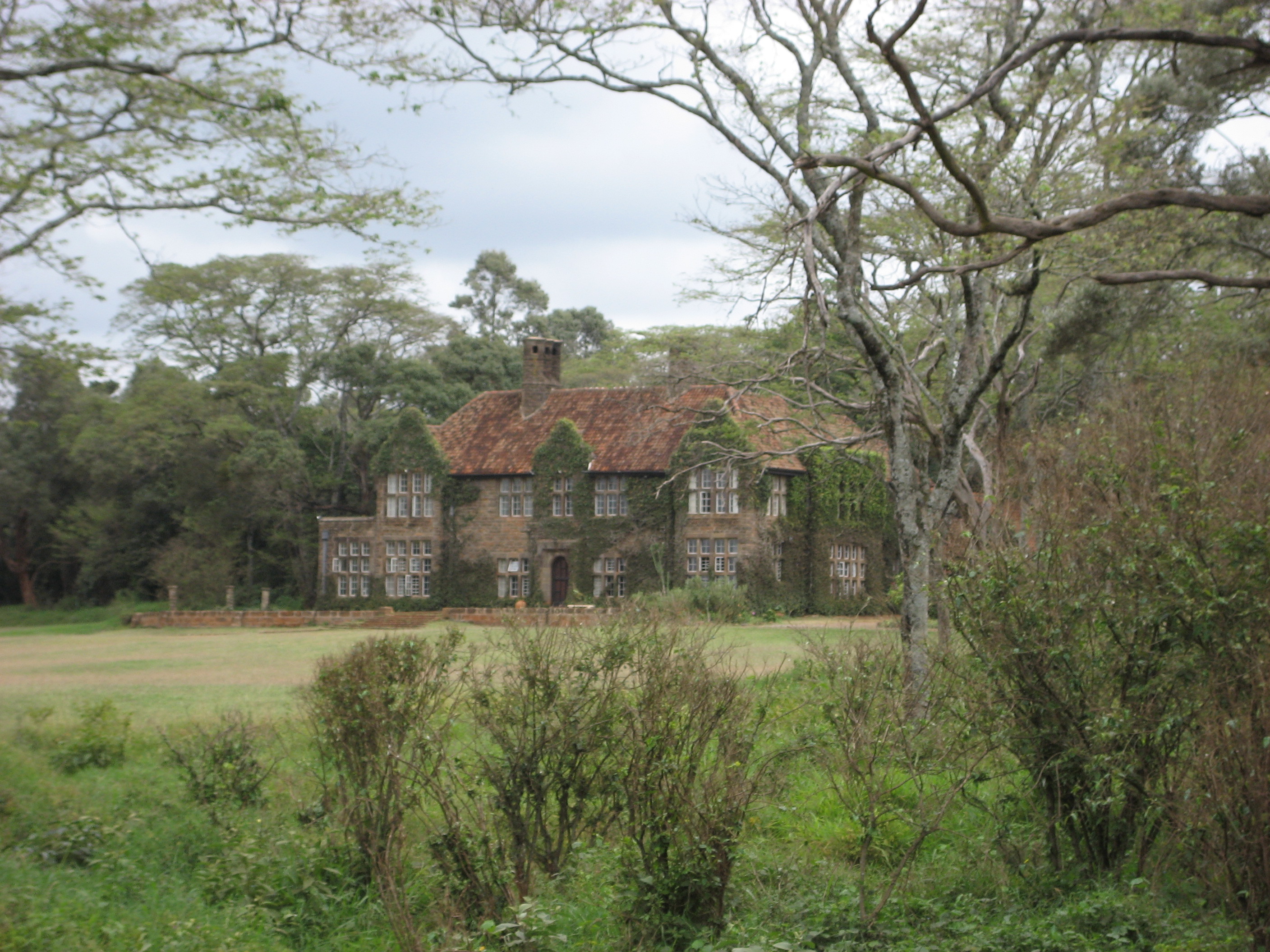 That's living! There are a few of these huge mansions left but mostly the "nicest" buildings were Churches and Mosques. They say: "God lives in Africa."
This is at the Karen Blixen House and Ranch. "Out of Africa"? We just got here!
We look good for day 2!
We visited the National Educational Theater and saw dancers from all over Kenya.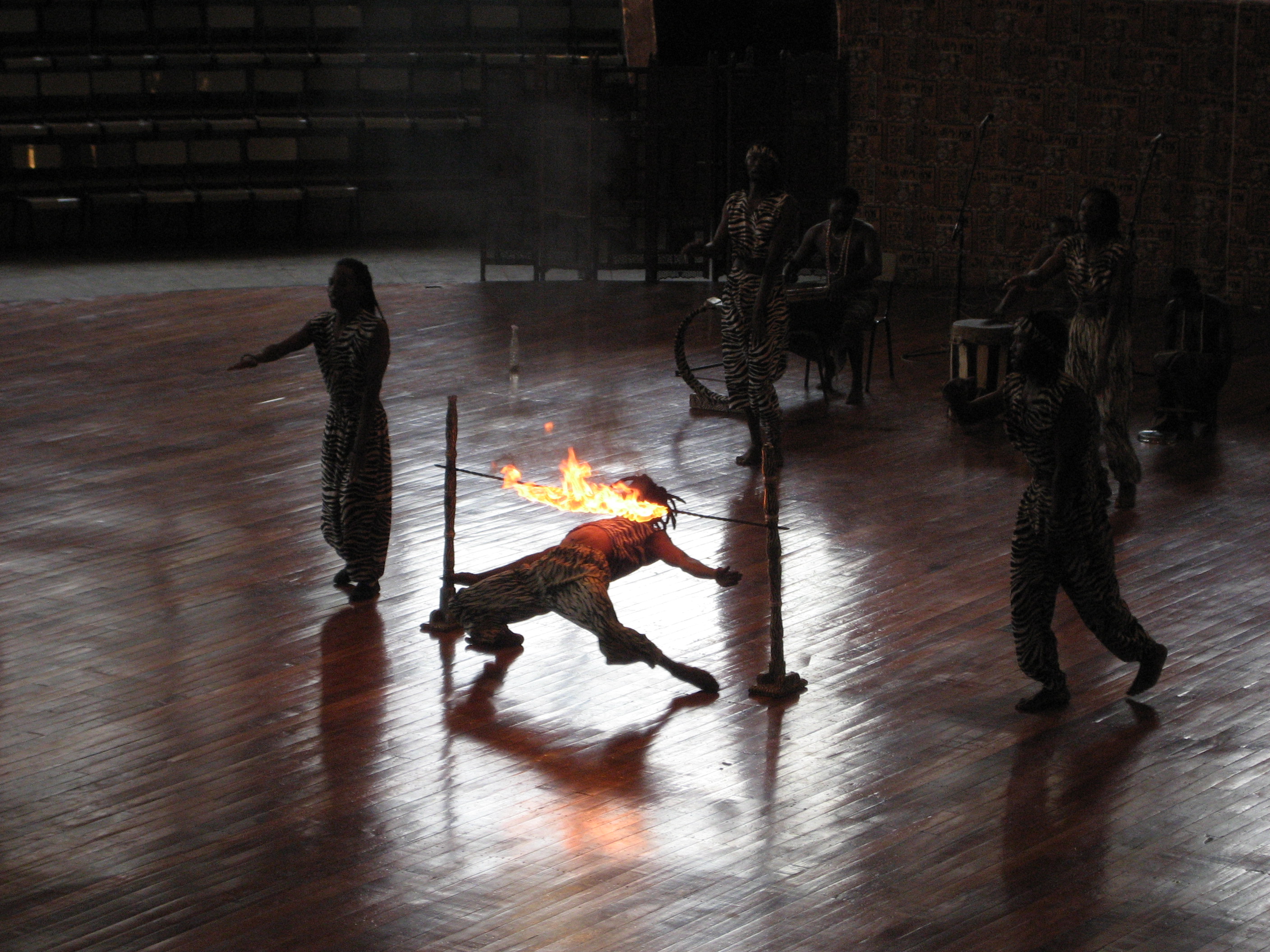 The little kids in their school uniforms were as interested in us as they were the dancers. They were so cute and really wanted to say "hello" to us.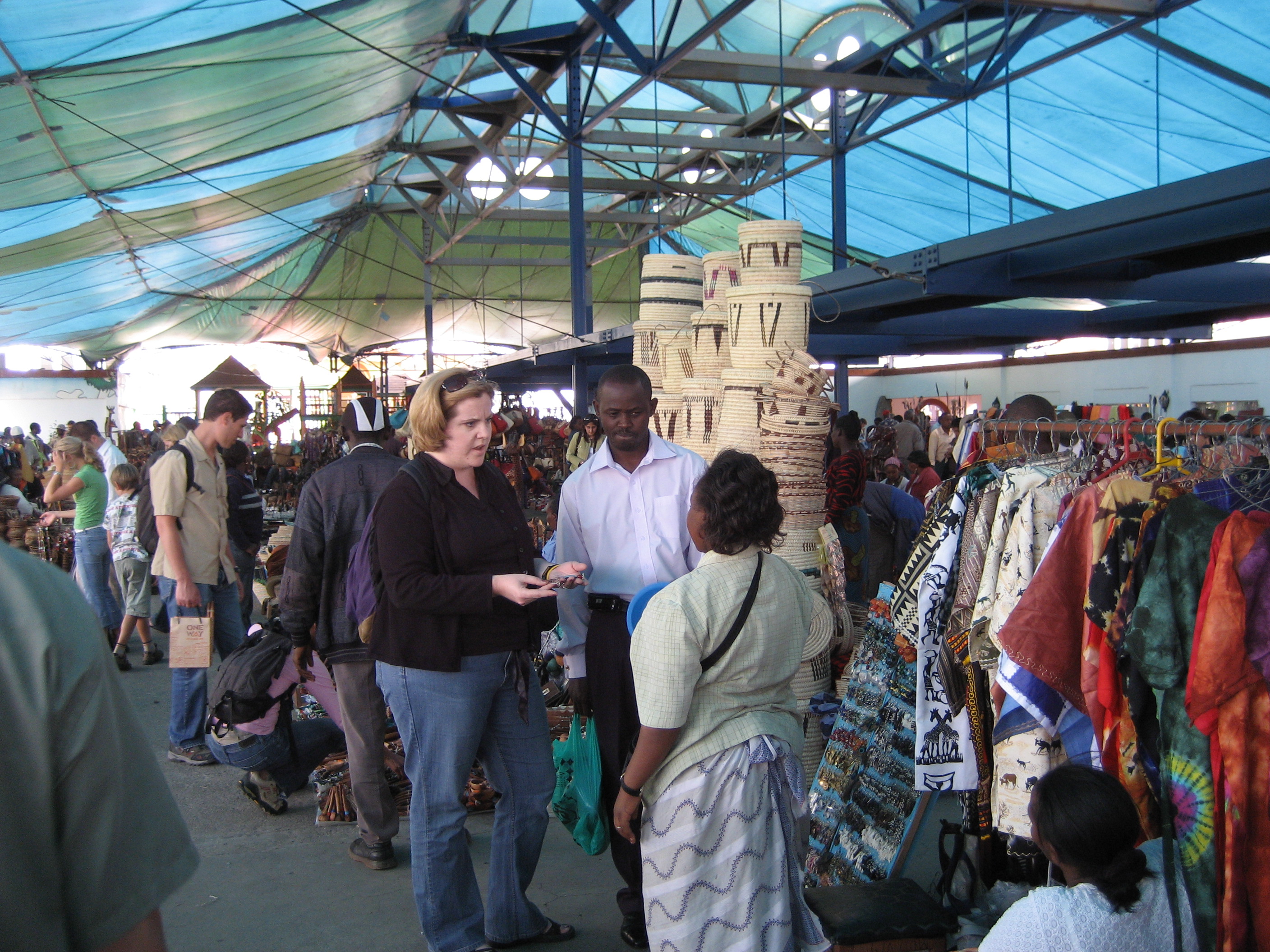 Kimberly and our driver Lenny haggle at the "Maasi Market" just outside of town.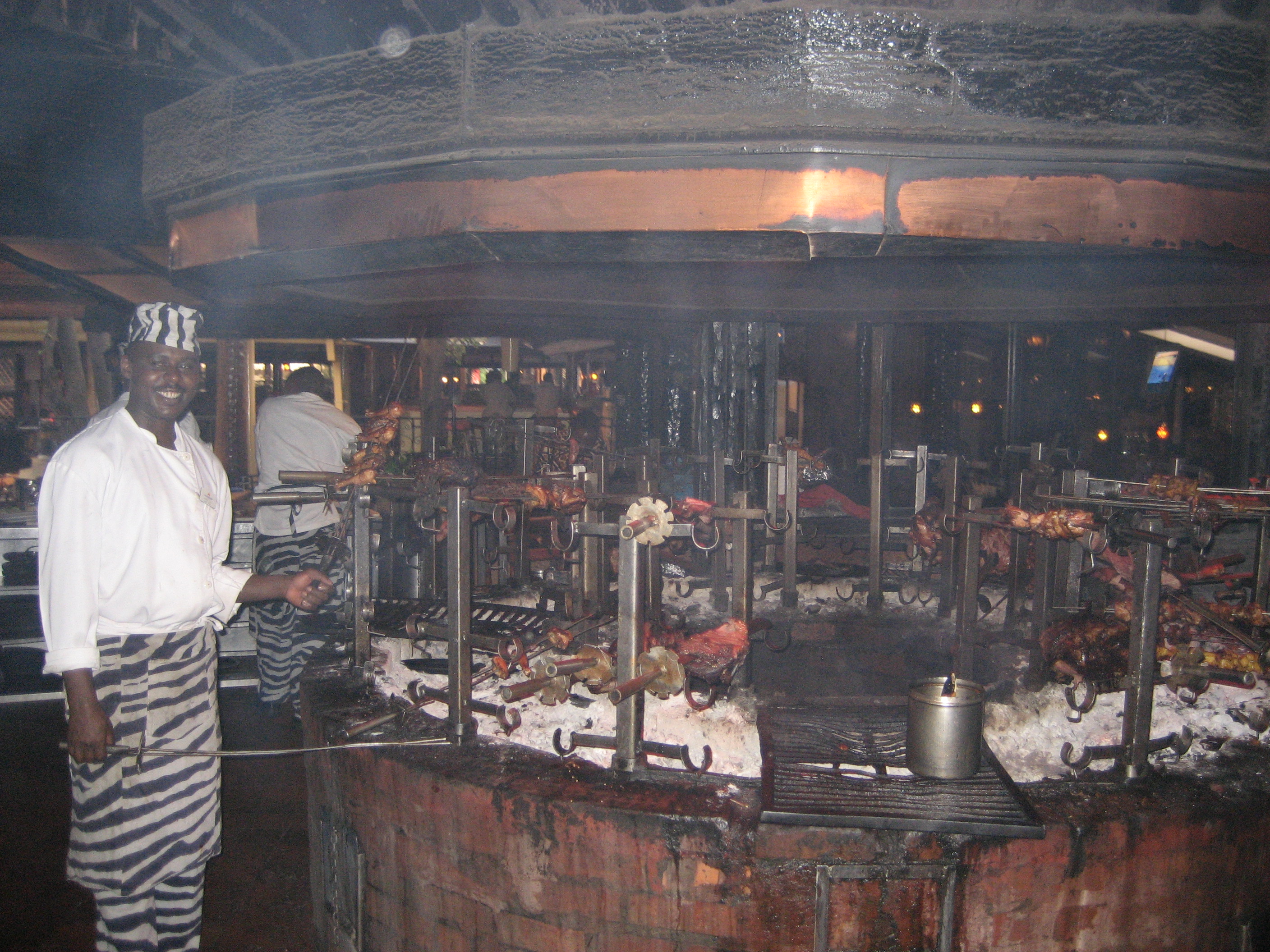 This is the famous Carnivore Restaurant - we had beef, chicken, pork, camel, crocodile, ostrich and sausage..
To learn more about the Carnivore Restaurant in Nairobi click here